Case Study: ROI of Social Media Campaign for SeaWorld San Antonio
See on Scoop.it – Social Media Italy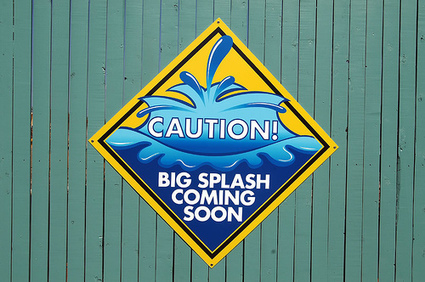 Here's an example of how social media ROI can be calculated. The Journey to Atlantis ride at Sea World San Antonio developed a social media campaign that led to a large increase in revenue—every marketer's dream! Sea World wanted to launch its new Journey to Atlantis roller coaster with the help of online buzz from influential people in the roller coaster community. Did you even know there was a roller coaster community? The key to making that happen was to identify the top roller coaster enthusiast bloggers and forum participants. The strategy was to treat the roller coaster bloggers as VIPs.
With the audience firmly in mind, the team created content based on the social graph of this group—meaning their interests, attitudes, basis, motivations, etc. As the roller coaster was being built, the team documented the construction from start to finish with 11 videos and a 45-photo portfolio. These were posted on YouTube and Flickr. The bloggers could easily view this content, and if so motivated, could use it in their own posts. They were also used on Sea World's Coaster site, complete with multiple social media sharing options.
The American Coaster Enthusiasts Group was invited to attend the media launch, and be among the first to get to ride the new coaster (see Figure 8). The riders left positive comments on the YouTube videos. The results? The campaign received 50 links from unique websites, 30 of which were from roller coaster enthusiast sites.
The ROI? To calculate ROI we need two things: the benefit of the campaign and the costs of the campaign:
ROI = Benefits – Costs x 100 = Percentage Return on the Investment
Costs
Benefit
The Sea World team conducted a survey over two weekends to understand the effect of the online content. They asked two questions:
1) Did you come today to ride the Journey to Atlantis?
2) Where did you hear about the Journey to Atlantis?
Using a formula that applies a value to each visitor to the park (per person), they were able to determine that the group that said they heard about the ride from the Internet resulted in more than $2.6 million in revenue.
Costs
Now let's look at the costs. The estimate of the costs falls typically into three categories: people, process and technology:
People: Number of people who worked on the campaign x amount of time
they spent x their hourly rate
Process: Costs for the creative, setting up the media day decorations,
marketing materials
Technology: Costs for the marketing system used for the campaign, costs
for the cameras
The total costs for the campaign, for people, process and technology was $44,000.
ROI = 2,600,00 – 44,000 x 100 = 5809% ROI
44,000
Which means that for each dollar spent, $58.09 if value was added to the bottom line. All from encouraging the right people to ride a new roller coaster.
See on overtonecomm.blogspot.it